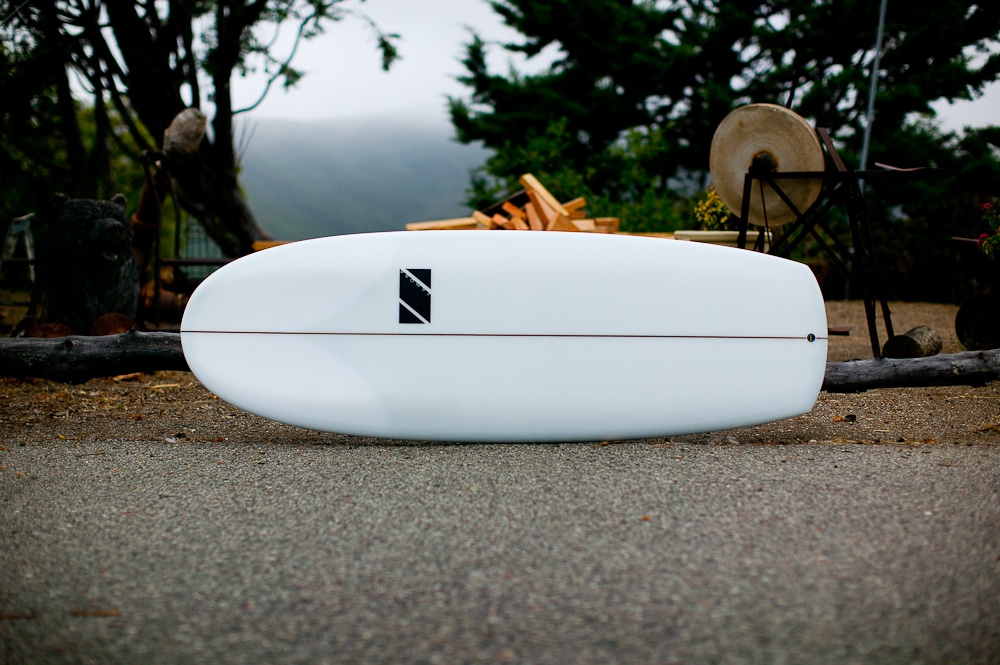 A short and stubby design makes these boards catch waves with ease and fits into tight little pockets perfectly. Modify the Simm Zimm with different tail variations and fin setups to fit the waves you frequently surf.
This distinct design offers a unique ride.
Standard glassing schedule for these boards is a 6oz bottom and 6oz  / 4oz top.  Several tail variations and fin variations are available upon request.  Standard Simm Zimm Comes with a pair of hand foiled marine ply glass on fins.